The Dreamliners - Swing, Jump-jive, Latin and Rock'n roll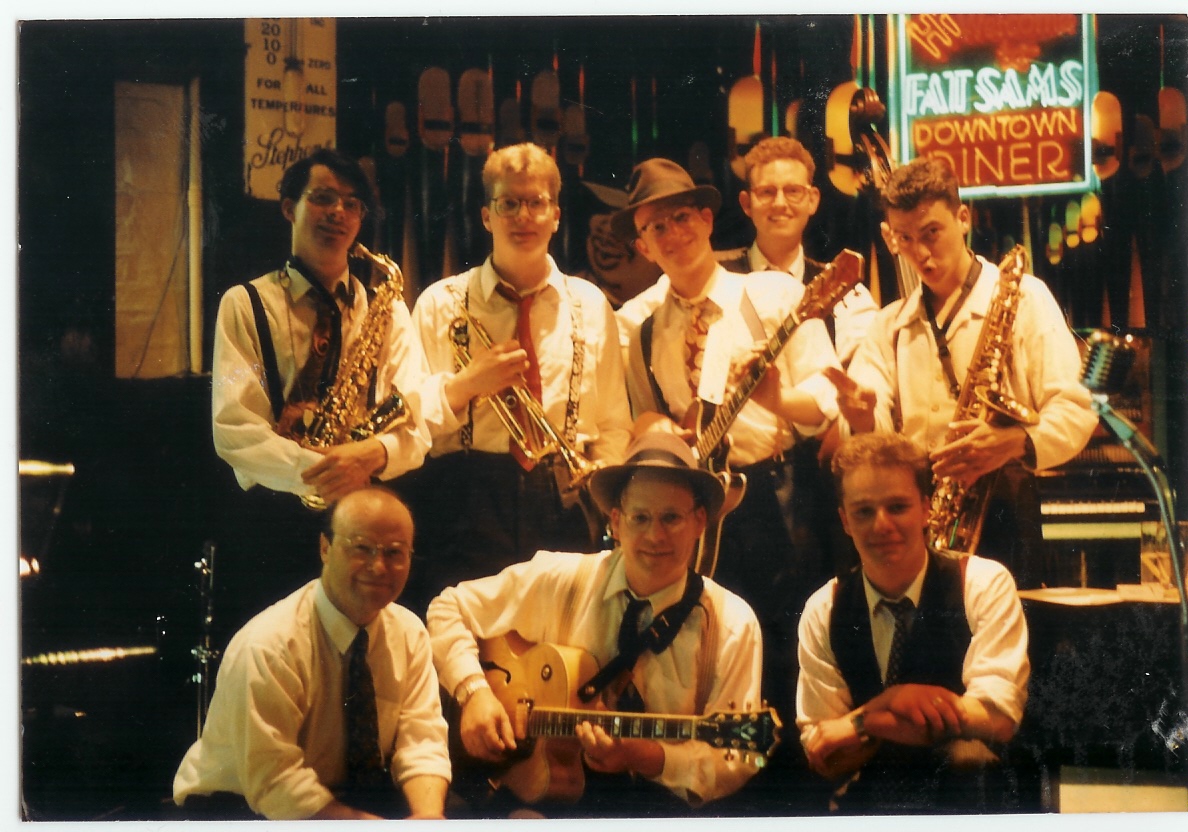 An 8 piece jump jive and swing band specialising in bringing you the finest dance music from the 40's, 50's and 60's. Their eclectic mix of jive, swing, latin and rock 'n' roll will set your feet tappin' and are guaranteed to get your night swingin'. The band have played numerous gigs during the Edinburgh Festival Fringe, the Dundee Blues Festival and at many festivals throughout Scotland. In constant demand to play at weddings and corporate parties, The Dreamliners can tailor their show to suit your agenda and tastes. Packages for the full 8 piece band start from £850, however packages are also available from £450 for the smaller 4 piece version of the band.
To make an enquiry email bands@sloandrums.com or call 0131 665 1465 or 07932 365 926.
Listen to The Dreamliners live
at the Edinburgh Festival Fringe Bear Pit
'Perry Mason TV Theme'

'Mellow Saxophone'

'Rockin, Beatin Boogie and Balooga Jive'

'Chattanooga Shoeshine boy'

'Sugar'

'See you later alligator'

'Stray Cat Strut'

'Reet Petite'

'Money, Money, Money'

'Good Rocking Honey'

'Drip Drop and Cocobeano'